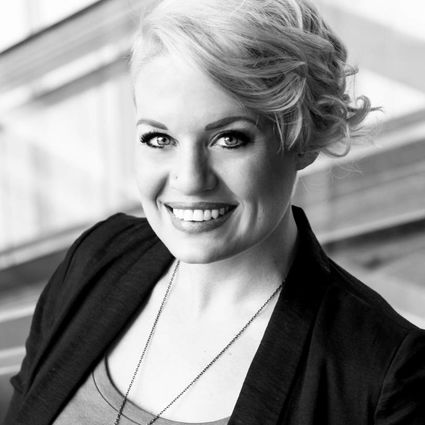 Tracy Le Capitaine
Real Estate Salesperson
A little about me
With a long career in customer service, Tracy's goal has always been to find the best solution for her customers. After she bought her first home, Tracy realized that helping match clients to their perfect homes would be her most challenging and satisfying career path. Tracy can imagine the potential in almost every home she sees, which is helpful as both a buyers agent and a listing agent.
Tracy lives in NE Minneapolis with her spouse, Kris, and their son. Her family loves exploring the parks, events, and breweries in their neighborhood and city. Tracy enjoys photography, gardening, and attending concerts, and is active in her neighborhood association and her local chapter of MOMS Club.
Our clients are awesome
and here is what they are saying
"There are so many things we loved about working with Tracy, so I will have to name only a few. 🙂 We had an amazing experience with Tracy as a first time home buyer and Tracy is the realtor for you if you're looking for an individualized experience. We so grateful for Tracy's investment in our buying process. She pays close attention to our preferences, aesthetics, and needs. She really listened and got to know our family, reminding us of what we were willing to be flexible on in terms of amenities and what we felt firm in our wants and needs. We never, ever felt like we were "talked into" something! We were buying during a seller's market, which can be tricky for everyone! She skillfully offered a balance of professional advice with our desire "dream big," gently guiding us through our first time buying experience that balanced our goals with current market offerings. She was a fantastic sounding board for us, helping us think through decisions that would help our offers stand out. Tracy always offered options and opportunities and let us our interests lead the home search process.
Tracy is also well connected, very knowledgeable about home improvements, and was able to help us understand what a particular repairs would entail. She offered recommended contractors/plumbers/electrictians etc in her trusted network and was able to (ballpark) what that any particular improvement would cost in terms of time, energy, and money. This deep knowledge was very helpful for us as weighed the pros and cons of each house we viewed. We always felt comfortable to ask, "Tracy, what do you think?" and trusted her perspective on significant issues that arose during the home buying process.
Tracy went to bat for us each and every time we asked for a repair or improvement to the house we agreed to purchase. Her efforts and dedication meant that we ended up with a move in ready home with repairs we were comfortable making over time. We heartily recommend Tracy and are so glad we worked with her!"
"Tracy is an absolute gem, and made the process of selling my home and buying a new place in tandem a breeze. I cannot recommend Korby Home Team highly enough.

Thank you!"
"The whole Korby Team is great. Very responsive, knowledgeable, and all around nice folks. Tracy was great to work with in a challenging seller's market and was able to act quickly on offers and negotiations."
"The Korby Home Team made buying out first house seem way too easy. She is extremely knowledgeable and gave us some much-needed/appreciated guidance through every step of the process. She also did a great job negotiating for us on the purchase. We made one offer on one house and are very happy homeowners. I will continue to recommend Korby Home Team to everyone I can!"
Ryan & Laleh T.
Midway, St. Paul