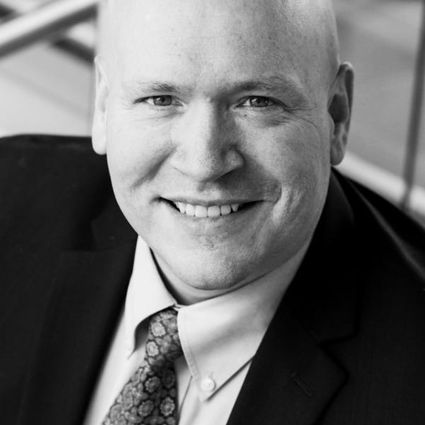 Shawn Korby
Real Estate Salesperson
A little about me
Shawn Korby is the Team Leader and Lead Listing Specialist for the Korby Home Team. Shawn's primary focus is ensuring that Korby Home Team clients receive the best results, service and experience possible when purchasing and/or selling their home. Shawn has been helping clients buy and sell homes since 2002, when he joined Keller Williams Realty. Prior to sales, Shawn was a full time residential real estate appraiser, where he acquired the necessary valuation and pricing skills critical in today's market. He also has background in advertising, which translates into effective and aggressive marketing the Korby Team is known for to get great results. He most enjoys making the sometimes overwhelming and scary process of home buying and selling not only approachable, but fun and enjoyable for his clients. Shawn is proud to have been recognized over multiple years as a "Super Real Estate Agent" in Mpls/St. Paul magazine – nominated by those whose opinions matter most to him, his clients. Shawn has been a resident of Como Park for 20+ years, and still resides there with his wife, Katy, and their two children. In his free time he likes to squeeze in as much reading, fishing, composing piano, playing guitar and playing board games as possible. He graduated from the University of Minnesota, with a Bachelor of Music in Theory and Composition and is currently working on completing his first CD of original guitar and piano music. Shawn's purpose is to help get people where they want to go, wherever that is, as long as it's a worthy destination!
Our clients are awesome
and here is what they are saying
"Shawn and his team did a great job helping me through the selling process! Definitely recommend the Korby Home Team."
"There truly aren't enough words to express how much I appreciate Shawn and his amazing team. To say they go above and beyond is the ultimate understatement.
We've been through some stressful and challenging real estate situations and I'm always extremely grateful that we have Shawn & Co. in our corner. They have literally come to our rescue several times!
True professionals who aren't afraid to roll up their sleeves and jump in to help wherever and whenever they can!
They are my forever go-to and recommendation for all things Real Estate! If you want the best, hire the best. Korby Home Team is a cut above!"
"I've never found a reason to fill out such a positive recommendation for anything ever. Our recent experience with Shawn Korby and his team at Keller Williams Integrity Realty was fantastic. Every step of the way, from initial introduction to final closing, great communication was performed by everyone. We were kept up to date with all issues and what to expect next. If something was to be done it was done in a timely manner. Email check-ins and zoom meetings helped provide superior service during a still rampant pandemic. Our requests for specific covid safeguards during showings were respected and controlled as much as possible. When outside parties were involved they all knew what was expected even though some parties may not have adhered to instructions. Our house sold quickly and negotiations were handled in a very professional manner. I believe that not only ourselves, but our buyers, appreciated the calm, quiet, and no drama process."
"Shawn and his team do amazing work. My wife and I are extremely happy having him as our realtor. He had our house on the market within 48 hours of meeting and sold our house quickly and efficiently! Look no further for a realtor, because this is the guy you want on your team!"
"I was walked through each step so there were no surprises. My home was appraised, listed and sold faster than I could believe. They made it so easy! If I had a question I could call or email. Responses were fast and helpful."
"This is the second home we have worked with the Korby team on. My wife and I highly recommend their services. Due to the pandemic we were unable to view the home and we had to really trust them to help us make the correct decision. Thanks again Korby!"
"Shawn and his team did a fantastic job selling our home. It sold in 12 days! From the photos to the stage, to the actual negotiating with the buyers, we couldn't be happier with the service Shawn and his entire team provided us! Thanks, Shawn!"
"The Korby Home Team was exceptional. This is the second sale they have assisted me with, both times were a great experience. Shawn is very knowledgeable, skilled and professional. In additional, the rest of the team is also fantastic. I have recommended them to several family and friends who have shared the same experience. Thank you to Shawn and the rest of the team for the great job you did selling my home, I look forward to working with you in the future."
"We really can't say enough good things about The Korby Team! Shawn was immediately trustworthy and we felt the same way about every member of his team. They were always very helpful and responsive, and guided us through the new-to-us process of selling a home from start to finish."
Sam & Brooke H.
Roseville
"Shawn and his team gave me spot on advice for listing and staging. They helped me thru the ups and downs during the negotiations. The final result was a smooth closing. I would recommend Shawn and the rest of the team very highly."
Nancy E.
Columbia Heights
"If you're looking the best, the Korby Team at Keller Williams will not disappoint! We trusted them to sell our house and could not be happier. The sales process was thoroughly explained, every decision was met with sound advice, and every need was addressed with a timely response. My one regret was moving out of state so they could not help us with our next purchase. Top notch crew!"
Dan & Ashley R.
Columbia Heights
"Shawn and his team were amazing from start to finish. This was our first experience with selling and buying a home at the same time. My husband and I had lots of questions along the way and the Korby team was all prompt to answer all of our questions."
Holly & Nick B.
Lino Lakes
"Shawn was very knowledgeable about the market conditions and pricing. Always polite and helpful whenever I needed questions answered. The whole team was pleasant to deal with."
Ryan & Tracy R.
Como Park
"We are so glad the Korby Home Team was recommended to us. They immediately got back to us on any questions we had, made sure we were clear on all we should do, were eager and willing to go the extra mile to make sure we got anything we needed promptly, and worked with our schedule without any concerns. Our agent, was particularly great and helped us find the perfect home in just a few weekends with many showings each day; we couldn't have asked for anyone better!"
Nathan & Jennifer P.
Burnsville
"Shawn and his team are absolutely amazing!!! They helped us sell a townhouse that we had been renting for many years after trying unsuccessfully to sell it for almost a year back in 2008. With Shawn's excellent networking skills, we received an offer before it was even listed on the MLS. My husband and I really appreciated the expertise and helpfulness of Shawn and his entire team. They all were so quick to respond to any questions that we had and they provided timely communications to keep us to date on the process. I highly recommend them to anyone. They definitely rated 5 stars with regards to every aspect of our sale process."
Ryan & Tammy F.
Vadnais Heights
"VERY smart, detailed, organized. He provided sound advice on pricing and timing. He continued to follow up and check into comps and recent activity over the winter months. He has a wonderful team behind him and lots of experience. I had no surprises which is very important."
Solena & Justin F.
Summit-University
"We were so impressed with the Korby Team and their ability to both sell our home and find us a new one. We loved that they have a professional stager on their team to help us maximize our home. They were able to get us out of our old home and into our new home (which is exactly what we set out looking for!) exactly in the timeline we wanted. We had a fabulous experience and we know who to call if we ever move in the future."
Rebecca & Nathan J.
Como Park
"Shawn and the Korby team are outstanding!! I sold a cooperative apartment which is different than the standard home sale. This team was very professional and friendly. This sale was a bit of a challenge and they were always there to talk to through the process and help me to make the best decisions."
"My experience with Shawn Korbys' Team, was a 10 out of 5 stars!! I felt like they truly cared about my family and doing a great job, and not just the sale.  Shawn, and everyone on his team are very professional, and value honesty and organization.  Because of Shawn's expertise, we priced our home with a price we felt great about, and got our home sold in 3 days!!!  Only an expert can do that!  I would recommend the Korby Home Team to everyone I know!"
"Shawn Korby and his team are amazing to work with. Their process for preparing a house to list and the knowledge and experience of their team combined is a power tool. I would highly recommend anyone working with Shawn and his team. A special thanks to Travis Olson for his quick responses and helpfulness whenever needed. Selling a house can be daunting but with Korby's team I felt like I had the help and resources to make it much more painless."
"Shawn was a joy to work with when I recently sold my house. He is amazing. He's extremely professional and very personable. I couldn't have been happier with the service he provided throughout the entire process. I highly recommend Shawn. You will be very grateful that you chose Shawn and his wonderful team."
"We worked with the Korby Home Team and they were amazing. Really glad to have the entire Korby team help us find the right home in a city we love! Their team approach made us feel welcome. They did a great job helping us as first time home buyers. We loved their ideas, and we felt listened to, too."
Tim & Kelsey S.
Minneapolis
"Very Professional and always on top of everything. Working with Shawn and team was painless, despite all the work I had to do prior to listing our home. Having a stager on-site to review the home prior to listing was a huge help and a vote of confidence that our home would sell quickly - it did, the 1st day we listed!"
Bill & Theresa J.
Roseville, MN
"Shawn Korby, Katy Korby, Travis Olson and the house stager, Sharon Brown, were very personable, efficient, and competent. Our mother was selling her home of 46 years and they respectfully presented information, reassured her, and generally made her feel good as she took every emotional step and made each business decision. We are most grateful and impressed with the Korby Team!"
"The Korby Home Team has been fabulous! From start to finish, I NEVER had to ask on the status of the house, the process, or see where we were at...they brought it all to me! Although I wanted the home to sell, I was sad to see it end as working with Shawn became like a friend/family. It was very nice to work with a group/Realtor that made me feel like THE priority for him (although I realize he has many clients, it never felt that way), and that he truly cared about me and valued my business. If anyone needs a Twin Cities Realtor----HERE Is your 'guy!' Thanks again Shawn and your Korby Home Team!!"
Heather Morgan
Bloomington
"I worked with Shawn's team to sell my condo and purchase my first home. The experience was absolutely fantastic. Shawn is a very attentive and caring agent, as is everyone on their team. Shawn handled the selling of my condo and The Korby Home Team handled the purchase of my home. I can not say enough how wonderful both experiences have been. They answered every question I had, walked me through the closing process step by step for both buying and selling and were an absolute pleasure to work with. I was very impressed by the level of organization in all of their processes and how seamlessly both of my closings went. I will be working with this team again as well as recommending them to friends and family anytime I get a chance. My experience with the Korby home team has blown all previous real estate experiences out of the water. If you're looking for a real estate agent and team that is knowledgeable, personable, and goes above and beyond in every way, I recommend the Korby Home team."
Nicole D
Burnsville & St. Paul
"Incredible Realtors. He helped me navigate the complicated process of closing a 4-plex with extensive property repairs built into the mortgage. Without his help, council, negotiations, and behind the scenes work I would not be a property owner today. I plan to work with Ryan to purchase other properties in the Minneapolis area because of his dedication, professionalism and the trust he has built with me. It would be my pleasure to speak with you if you would like to hear about my experience working with the Korby Home Team."
"Shawn and his team are knowledgeable, enthusiastic, and tireless. They helped us the entire way. The way the ball bounced for us is that we made 3 significant inquiries and offers. For each time we unintentionally became emotionally invested as the buyer, they provided empathetic, sane and honest wisdom and information. It is probably true almost any Realtor could have helped us buy a any house. But it was Shawn and his team that helped us identify and buy the best home possible. We could not have gotten this one without them."
Jeff & Rosie G.
Vadnais Heights
"I love this company....I actually love the team, they are great!

I have worked with Shawn on more than one transaction. He truly had my best interests at heart. He is a very thoughtful man, and if you spend 5 minutes you will know it too. I can not say enough about Shawn's integrity, he is a great guy.

I also worked with Lisa- who is equally qualified! Fun, and honest.......great to have working for you.

Their office team is top notch as well. Take their advice on loan officers- Kathy Lawler is the bomb.com! She moves mountains to get your loan done........and then close with Stewart Title- Denise is wonderful! She makes sure you understand that mountain of paperwork!

I feel like part of the family- they don't forget you after the sale....they keep in touch! I wish them continued success."
"Shawn showed us several houses and helped us purchase a great house in the west metro. He was knowledgeable about the home buying process and accommodated every one of our requests to see a listed home. The market was moving pretty fast when we bought, and Shawn's punctuality and responsiveness allowed us to see properties very soon after they were listed. A+ for Shawn Korby and his team."
Jim & Brianna W.
Minnetonka