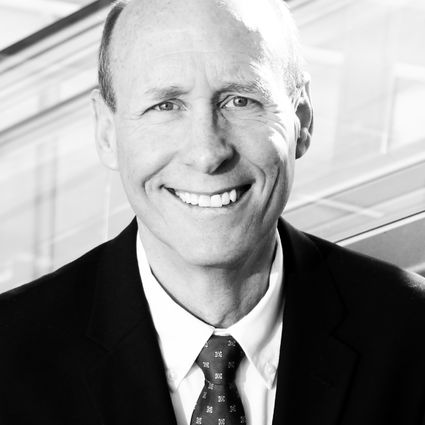 Scott Hangge
Real Estate Salesperson
A little about me
Scott is a true and genuine people-person who is energized by conversation and problem solving. Real estate as a second career was a natural fit for him. Scott also truly believes in giving back to the community in which he lives. Through the years, Scott has been involved with 'Habitat for Humanity', 'Feed My Starving Children', coaching youth baseball and basketball, facilitating 'Financial Peace University', and mentoring kids through the 'Kids N Kinship' organization. Scott says he has gotten as much out of the mentoring process as did the mentored child.
Scott graduated from the University of Wisconsin, River Falls with a double major in Economics and Business Administration. Scott bought his first home, shortly thereafter, when interest rates were at 18%. Fortunately, Scott was able to negotiate with the sellers for a contract for deed, as well as an interest rate of a mere 12%. Scott has experienced the housing market through some incredible changes over the years. However, he will tell you that a home is still, by and large, the best investment you can make. Scott will help you make the right real estate choices by educating you on the various financial situations and real estate transactions that you are considering. Your situation is unique, therefore, Scott will tailor his work with you to reflect your unique wants and needs, as well as your financial situation and goals for the future.
Scott is a well-rounded agent who has vast experience in HVAC, maintenance, and home repairs. He also has experience in owning and managing investment properties. Scott uses his vast experience, as well as your unique wants and needs to help you sell or purchase a home.
Scott and his wife, Mary Jo, have 4 grown children and 3 beautiful grandchildren. They currently live in Woodbury, but have also resided in St. Paul, Apple Valley, Oakdale, and the Brainerd Lakes Area.
Our clients are awesome
and here is what they are saying
"The Korby Home Team we worked with to sell our house and to buy our new one was top notch. They truly worked as a team to help make our transition as smooth as possible. Friendly, efficient and professional all around. We worked with Scott Hangee as our realtor and are very happy with how great everything worked."
"I'm convinced Scott Hangge is the best real estate agent in the Twin Cities area. We ran into many hurdles when trying to close on a house. our banker said many real estate agents would have given up on the deal. Scott was diligent, persistent, and made miracles work to ensure that we ended up with the house.

If you do not give Scott a call you are making a mistake! Call him now!"
"Scott was extremely dependable when helping my elderly parents sell their home. He would visit them or call them by phone at least once a week to make sure they were ok. If they needed anything, he would help them without hesitation. He advised and guided them in the process. We really appreciate Scott and his dedication to his clients. I have never met a realtor who truly cares about his clients and goes out of the way to help make the selling of a home a peaceful and positive transition. If we ever moved back to MN, we would call him without hesitation."
"We were so impressed by Scott & the Korby team. They were there for us every step of the process. Scott answered all of our many questions, was incredibly responsive & a great support for us. We would recommend him to anyone buying & selling a home."
"Scott is an amazing realtor!! He was always there for us when we had questions and he was quick to schedule showings. His knowledge and expertise was second to none in this competitive market. He is a great negotiator and he was always willing to educate us on different things to look for in a house. We highly recommend Scott if you are looking for a realtor, you will not be disappointed!!"
"From start to finish, I had no doubts that Scott had our best interests in mind. His advice was always spot on, he was kind and attentive, and was always ready to answer my questions. He kept us updated, even if there was little to report, which I loved because I'm an expert worry wart."
"I am so thankful that my wife and I had the opportunity to work with Scott Hangge. It was our first time buying a home, and he made the process smooth and simple, even in the midst of a hectic and competitive market."
"Scott (and the Korby Home Team) was outstanding in the way he handled the sale of our home. we can't say enough about the thoroughness and professionalism he showed us. He was always giving us updates along the way in the whole process. He made the sale of our home less stressful in an already stressful time."