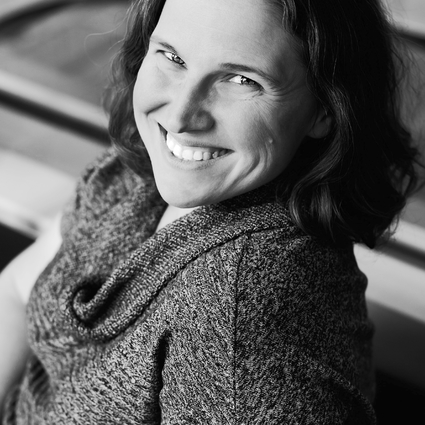 Lisa Kapsner-Swift
Listing Manager
A little about me
Lisa is the Listing Manager of the Korby Home Team. She joins the Korby Home Team with one goal: to make lives better.
She fancies herself a "jack of all trades", coming to the Korby Home Team with two decades of direct client-facing experience in a wide variety of industries. In addition to maintaining regular client communication and helping the buying and selling process to be as enjoyable as possible, Lisa maintains our website and social media presence. Her goal across platforms is to provide information, inspiration, and a smile. A long-time hobbyist in print and web-based media, she relishes these new opportunities to speak to an audience and exchange ideas.
Lisa lives in Fridley with her husband and two cats. An avid trail and ultra runner, she keeps a full schedule of training and racing over hill, dale, rock, and root. She values any opportunity to get lost in the woods, especially over many miles and many hours, and recently completed her first 100K distance. Lisa puts her post-secondary musical training to work as a member of the VocalEssence Chorus.
Our clients are awesome
and here is what they are saying
"I'm convinced Scott Hangge is the best real estate agent in the Twin Cities area. We ran into many hurdles when trying to close on a house. our banker said many real estate agents would have given up on the deal. Scott was diligent, persistent, and made miracles work to ensure that we ended up with the house.

If you do not give Scott a call you are making a mistake! Call him now!"
"Scott was extremely dependable when helping my elderly parents sell their home. He would visit them or call them by phone at least once a week to make sure they were ok. If they needed anything, he would help them without hesitation. He advised and guided them in the process. We really appreciate Scott and his dedication to his clients. I have never met a realtor who truly cares about his clients and goes out of the way to help make the selling of a home a peaceful and positive transition. If we ever moved back to MN, we would call him without hesitation."
"We were so impressed by Scott & the Korby team. They were there for us every step of the process. Scott answered all of our many questions, was incredibly responsive & a great support for us. We would recommend him to anyone buying & selling a home."
"Berni was amazing! We enjoyed her helping us find our forever home. This is a crazy market and she was supportive of our family throughout the process. I would highly recommend Berni!"
"There are so many things we loved about working with Tracy, so I will have to name only a few. 🙂 We had an amazing experience with Tracy as a first time home buyer and Tracy is the realtor for you if you're looking for an individualized experience. We so grateful for Tracy's investment in our buying process. She pays close attention to our preferences, aesthetics, and needs. She really listened and got to know our family, reminding us of what we were willing to be flexible on in terms of amenities and what we felt firm in our wants and needs. We never, ever felt like we were "talked into" something! We were buying during a seller's market, which can be tricky for everyone! She skillfully offered a balance of professional advice with our desire "dream big," gently guiding us through our first time buying experience that balanced our goals with current market offerings. She was a fantastic sounding board for us, helping us think through decisions that would help our offers stand out. Tracy always offered options and opportunities and let us our interests lead the home search process.
Tracy is also well connected, very knowledgeable about home improvements, and was able to help us understand what a particular repairs would entail. She offered recommended contractors/plumbers/electrictians etc in her trusted network and was able to (ballpark) what that any particular improvement would cost in terms of time, energy, and money. This deep knowledge was very helpful for us as weighed the pros and cons of each house we viewed. We always felt comfortable to ask, "Tracy, what do you think?" and trusted her perspective on significant issues that arose during the home buying process.
Tracy went to bat for us each and every time we asked for a repair or improvement to the house we agreed to purchase. Her efforts and dedication meant that we ended up with a move in ready home with repairs we were comfortable making over time. We heartily recommend Tracy and are so glad we worked with her!"
"Scott is an amazing realtor!! He was always there for us when we had questions and he was quick to schedule showings. His knowledge and expertise was second to none in this competitive market. He is a great negotiator and he was always willing to educate us on different things to look for in a house. We highly recommend Scott if you are looking for a realtor, you will not be disappointed!!"
"From start to finish, I had no doubts that Scott had our best interests in mind. His advice was always spot on, he was kind and attentive, and was always ready to answer my questions. He kept us updated, even if there was little to report, which I loved because I'm an expert worry wart."
"It was a pleasure working with Berni and her team. From start to finish, they made the process simple and at each step they kept me appraised of what to expect. I recommend her enthusiastically and without reservation!"
"Madeline is a knowledgable realtor who helped us find our dream home! She is an excellent communicator and very helpful throughout the process. You can't go wrong with choosing her as your realtor!"
"Madeline was outstanding to work with, and I would absolutely recommend her to anyone! She made me feel at ease and comfortable at each showing. As first time homebuyers, we really appreciated her thoughtful and thorough explanations throughout the whole process. Madeline also negotiated a ton for us to get the price point that was ideal for us, and didn't settle! I am so appreciative of her expertise and quick responsiveness. She is trustworthy and fun- I looked forward to seeing her at every house visit! HIGHLY recommend!"
"Berni was SO incredibly helpful and knowledgeable of the area! We moved from out of state and Berni spent a lot of time educating us on the areas and ultimately pointing us towards the PERFECT home for us!"
"I am so thankful that my wife and I had the opportunity to work with Scott Hangge. It was our first time buying a home, and he made the process smooth and simple, even in the midst of a hectic and competitive market."
"Knowledgeable, trustworthy and personable are just a few of the many wonderful characteristics you will find in using Shannon Janco for a realtor. She helped guide us through the selling process and was always responsive to all of our questions along the way. She was wonderful to work with and recommend her to anyone for their buying and selling needs."
"Tracy is an absolute gem, and made the process of selling my home and buying a new place in tandem a breeze. I cannot recommend Korby Home Team highly enough.

Thank you!"
"Matt's the best! He helped me find the perfect starter home that checked every box during a VERY competitive market. I couldn't have done it without him!"
"I worked with Berni (and Shannon) in Shawn's office and was extremely impressed with their expertise and their interest in seeing that we got everything we wanted in our home purchase. They were very responsive to questions and requests and I wouldn't hesitate to work with them again."
"I was walked through each step so there were no surprises. My home was appraised, listed and sold faster than I could believe. They made it so easy! If I had a question I could call or email. Responses were fast and helpful."
"Working with Matt and his team was a great experience. They made it easy to follow the process and make each step go smoothly. Matt is very friendly, knowledgeable and his expertise will put you at ease."
"Colin was great to work with as we searched and purchased our first home. He was always very observant pointing out issues a house had and checking the age of things like the furnace. Besides knowing what to look for and avoid, Colin was very professional, always on time, responded quickly to questions, and did his best to schedule a showing ASAP. It was great working with Colin and when we look for our next house, Colin will be our first call!"
"Madeline was an excellent communicator and highly knowledgeable throughout the entire process of buying our first home. We felt confident that we were being taken care of. With each unknown we faced in the process of buying a house, Madeline was excellent at finding answers efficiently and thoroughly. Additionally, when it came down to multiple offers on our home, Madeline was a great negotiator and advocated our needs to the seller's agent. In addition to being professional, she makes the process fun. We can't recommend her enough!"
"This is the second home we have worked with the Korby team on. My wife and I highly recommend their services. Due to the pandemic we were unable to view the home and we had to really trust them to help us make the correct decision. Thanks again Korby!"
"I was very happy working with Matt and would absolutely work with him again for future buying or selling. This was my first home purchase and Matt was very patient and not pushy at all, but he also moved quickly when we saw properties that we really liked and he was straightforward and clear about what our options were, what we can use to negotiate, etc. It was easy to trust Matt throughout the process and we're using him as well to sell our current home - same experience, he's very responsive and works within our timeline giving us great guidance along the way."
"Shannon helped me buy my first home and made it as easy as buying a first home could be! She was attentive to what I was looking for and also knew what I didnt want while staying realistic and honest about locations and budgets. She was very supportive, helpful, and able to have fun through the process. I never felt pressured to go to certain houses or to buy, and she navigated the fast paced market for me. I felt like she was always available and responsive if I had any questions, and it was so nice to close and have the same level of excitement reciprocated by her at the end of it all!"
"Scott (and the Korby Home Team) was outstanding in the way he handled the sale of our home. we can't say enough about the thoroughness and professionalism he showed us. He was always giving us updates along the way in the whole process. He made the sale of our home less stressful in an already stressful time."
"The whole Korby Team is great. Very responsive, knowledgeable, and all around nice folks. Tracy was great to work with in a challenging seller's market and was able to act quickly on offers and negotiations."
"Shawn and his team did a fantastic job selling our home. It sold in 12 days! From the photos to the stage, to the actual negotiating with the buyers, we couldn't be happier with the service Shawn and his entire team provided us! Thanks, Shawn!"
"The Korby Home Team was exceptional. This is the second sale they have assisted me with, both times were a great experience. Shawn is very knowledgeable, skilled and professional. In additional, the rest of the team is also fantastic. I have recommended them to several family and friends who have shared the same experience. Thank you to Shawn and the rest of the team for the great job you did selling my home, I look forward to working with you in the future."
"We really can't say enough good things about The Korby Team! Shawn was immediately trustworthy and we felt the same way about every member of his team. They were always very helpful and responsive, and guided us through the new-to-us process of selling a home from start to finish."
Sam & Brooke H.
Roseville
"Shawn and his team gave me spot on advice for listing and staging. They helped me thru the ups and downs during the negotiations. The final result was a smooth closing. I would recommend Shawn and the rest of the team very highly."
Nancy E.
Columbia Heights
"If you're looking the best, the Korby Team at Keller Williams will not disappoint! We trusted them to sell our house and could not be happier. The sales process was thoroughly explained, every decision was met with sound advice, and every need was addressed with a timely response. My one regret was moving out of state so they could not help us with our next purchase. Top notch crew!"
Dan & Ashley R.
Columbia Heights