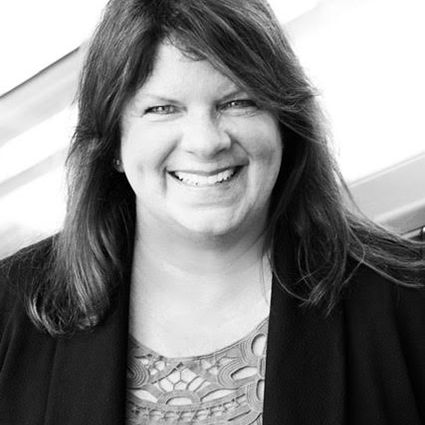 Jana Knutson
Real Estate Salesperson
A little about me
and why I love real estate
Jana has always had a passion for helping others whether personally or professionally. Jana's career experience has always revolved around customer service and serving as a resource for others. Whether it be mission trips to Africa, planning life events, such as marriage, or helping families with financial goals, Jana takes her role as a team member seriously. Your success is her mission.
Jana's greatest gift is her family, immediate and extended. Whether watching football, weekend grilling or impromptu gatherings, Jana and her family laugh and love hard. When Jana is not with family or helping clients, she enjoys traveling, playing with her dogs and spending time with many friends.
Jana is a licensed Realtor both in MN and WI and can help both buyers and sellers in both states.
Our clients are awesome
and here is what they are saying
"Shawn and his team do amazing work. My wife and I are extremely happy having him as our realtor. He had our house on the market within 48 hours of meeting and sold our house quickly and efficiently! Look no further for a realtor, because this is the guy you want on your team!"
"When I first met Shannon, I wasn't 100% sure I was ready to sell my house. She took the time to talk to me and learn my fears and concerns. She did not push me. In fact, I didn't sign the listing paperwork until almost a year later. Shannon stayed in touch, in a kind and friendly manner, never pushing or urging me to sell.

When I called her to say "I'm ready", we set a time to meet and talk about the process, timelines and expectations. She assured me that I was "the boss" and that she and her team would work at a pace I set. She also assured me that I would not be doing this alone. (As a single lady in my 70s, I was unsure if I was ready to do this alone.) I was never alone – there were resources provided through every step of the sale. I was always informed and knew exactly what to expect and when to expect it.

The process, although bittersweet, was efficient and effective. To this day, I remain friends with Shannon and some of the folks I met during the sale of my home. I highly recommend Shannon and the Korby Home Team if you are considering selling your property."
"Shannon was worth her weight in gold when I wanted to sell my family home and downsize She and Keller had access to excellent people to stage and photograph my property. She recommended a life-saving agency to pack up all of my belongings and a wonderful electrician to do work at my new property. Shannon's support made my sale and my move as pain-free as such a life-changing process can be."
"We worked with the Korby Home Team when we sold our townhome in 2019. Travis was so great to work with - professional, knowledgeable and very responsive to any questions we had throughout the entire process. I can honestly say our experience with the Korby Home Team was super smooth and we really felt like we were in good hands. Would definitely use them again!"
"Had the pleasure of working with Matt Steiner in July when I bought my first condo. I was terrified, I was a first time homebuyer, and had no clue what I was doing. Matt made the process so smooth and easy! He was so kind and quick to calm my worries and answer my questions. I now consider him a dear friend and am very grateful to have chosen him and the Korby team to work with."
"I'm convinced Scott Hangge is the best real estate agent in the Twin Cities area. We ran into many hurdles when trying to close on a house. our banker said many real estate agents would have given up on the deal. Scott was diligent, persistent, and made miracles work to ensure that we ended up with the house.

If you do not give Scott a call you are making a mistake! Call him now!"
"Scott was extremely dependable when helping my elderly parents sell their home. He would visit them or call them by phone at least once a week to make sure they were ok. If they needed anything, he would help them without hesitation. He advised and guided them in the process. We really appreciate Scott and his dedication to his clients. I have never met a realtor who truly cares about his clients and goes out of the way to help make the selling of a home a peaceful and positive transition. If we ever moved back to MN, we would call him without hesitation."
"We were so impressed by Scott & the Korby team. They were there for us every step of the process. Scott answered all of our many questions, was incredibly responsive & a great support for us. We would recommend him to anyone buying & selling a home."
"Berni was amazing! We enjoyed her helping us find our forever home. This is a crazy market and she was supportive of our family throughout the process. I would highly recommend Berni!"
"There are so many things we loved about working with Tracy, so I will have to name only a few. 🙂 We had an amazing experience with Tracy as a first time home buyer and Tracy is the realtor for you if you're looking for an individualized experience. We so grateful for Tracy's investment in our buying process. She pays close attention to our preferences, aesthetics, and needs. She really listened and got to know our family, reminding us of what we were willing to be flexible on in terms of amenities and what we felt firm in our wants and needs. We never, ever felt like we were "talked into" something! We were buying during a seller's market, which can be tricky for everyone! She skillfully offered a balance of professional advice with our desire "dream big," gently guiding us through our first time buying experience that balanced our goals with current market offerings. She was a fantastic sounding board for us, helping us think through decisions that would help our offers stand out. Tracy always offered options and opportunities and let us our interests lead the home search process.
Tracy is also well connected, very knowledgeable about home improvements, and was able to help us understand what a particular repairs would entail. She offered recommended contractors/plumbers/electrictians etc in her trusted network and was able to (ballpark) what that any particular improvement would cost in terms of time, energy, and money. This deep knowledge was very helpful for us as weighed the pros and cons of each house we viewed. We always felt comfortable to ask, "Tracy, what do you think?" and trusted her perspective on significant issues that arose during the home buying process.
Tracy went to bat for us each and every time we asked for a repair or improvement to the house we agreed to purchase. Her efforts and dedication meant that we ended up with a move in ready home with repairs we were comfortable making over time. We heartily recommend Tracy and are so glad we worked with her!"