1267-W-Seminary-Ave_024
About the Author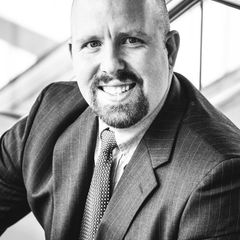 Travis has an obsession with customer service and doing things right. He takes a great deal of pride in ensuring that everyone that works with The Korby Home Team to have a A+ experience. Travis is constantly updating, creating and implementing systems and processes to ensure no detail is missed and the Team's service is second to none.
Processing over 1,500+ transactions (and counting) in his career, there is a not a lot he has not seen or been able to solve. Travis helps handle the day to day operations of the Korby Home Team such as scheduling appointments, client coordination, transaction management, systems management, team management, technology trouble shooting, and data tracking.
Travis will be the first to admit that he is still a "Meat Head" at heart and is always willing to lend a hand "Lifting Heavy Things." In 2013, Travis completed his first Tough Mudder 10 mile event and is proudly a member of the "Finisher" group. In 2016, Travis did his 2nd Tough Mudder event and is now part of the Tough Mudder Legionnaire. Travis has also completed a half-marathon and has his eyes set on a full.
Travis graduated with a Bachelor of Science degree from Mankato State University in Physical Education and a minor in Corporate Community Health and Fitness. Shortly after graduating from Mankato State, Travis worked as a personal trainer. Travis learned the importance of treating others with respect, care, honesty, integrity and most of all, putting clients first. After working as a Personal Trainer in the health industry, Travis began his career in Real Estate in 2005. He instantly loved the complexity and challenges involved in buying or selling a home. Travis later went on to write a book on how to build and operate real estate systems with contact management software and teach classes to other agents and administrators around the Twin Cities.
Travis grew up a life long resident of White Bear Lake and graduated from White Bear Lake in 1999.
Travis is a current resident in Hugo and currently enjoys spending time with his wife, Amy and his three girls, Madi, Kaylee, Lucy, and son Max. In his free time (if there is such a thing with 4 kids), he enjoys nerding out playing Magic the Gathering, watching and playing football, reading, and running.
This site uses Akismet to reduce spam. Learn how your comment data is processed.