Gary Keller and Jay Papasan kicked off Mega Agent Camp (large Keller Williams training event) with an update on the US housing markets. Keller reminded the audience that agents are the local economist for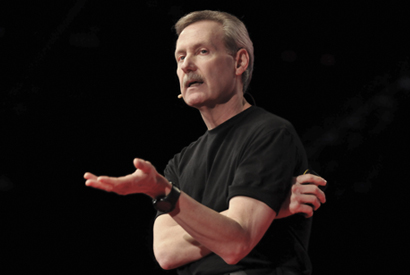 their clients. It is imperative that when talking to buyers and sellers they make sure to have the most current information available to help clients understand the national picture and make the most informed decision possible. Here is a recap of Keller and Papasan's presentation. (Posted on August 20, 2015 by Keller Williams Realty International)
Housing Market Cycles
The housing market is broken into four cycles; Downturn, Bottom, Recovery and Top.
Downturn – Characterized by falling sales and prices, rising inventory and new construction levels off.
Bottom – Characterized by sales, prices and inventory leveling off. New construction falls.
Recovery– Characterized by rising sales and prices, falling inventory and new construction leveling off.
Top – Characterized by level sales, prices and inventory with rising new construction.
Housing has always moved in cycles and we have had downturns before the financial crisis. For younger agents who have not experienced other cycles, they may think that every downturn looks like the last one; it's not the case.
Home Sales
Home Sales have been strong this summer after a slow start to the year.
Home Price
A surge in home sales driven by low rates led to tighter inventory and price gains once again. The median home price for 2014 was $208,500. In June 2015, the median monthly home price was $236,400. We appear to be nearing the end of the bounce-back effect on home prices and are moving back to a long-term growth path. When interest rates rise, as they are expected to, we will likely see a slight slowdown in price growth.
NAR's Housing Affordability Index measures whether a typical family can qualify for a mortgage on a typical home across the nation. The higher the index, the more affordable homes are. Affordability has been declining since January as prices continue to outpace wage growth. However, it remains historically high.
Mortgage Rates
Mortgage rates have been slowly rising since the beginning of the year as the Federal Reserve is still debating when to adjust. Expect to see continued upward pressure on rates in the medium term; however, there is currently a great deal of volatility in global markets putting downward pressure on rates. The largest contributing factor to the movement of rates in the near future will most likely be the timing of the Federal Reserve's decision to make their first rate increase.
New Home Construction
Based on current inventory levels, we still need to see more construction. July saw 782,000 new homes built. With affordability issues driving rents up, we continue to see significant multifamily construction.
New Loan Disclosure Forms Take Effect October 2, 2015
The implementation of the simpler, more integrated loan disclosure forms may increase mandatory consumer review period from one to three days before closing, causing delays.  In anticipation of delays as lenders and settlement agents adapt to new rules, NAR recommends:
Adding 15 days to normal closing times
Completing your walk-through as soon as possible to avoid last-min changes that may require lender approval.